Submitted by Kockx 1878 on Tue, 07/16/2013 - 02:28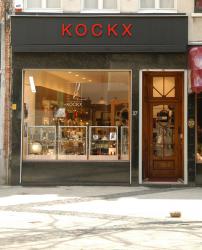 Kockx has been a family business since its origins in 1878.
Our shop is located in the heart of the city of Antwerp and is known as the local pen specialist by our customers.
Thanks to some 3,000 writing instruments available from stock we offer a large choice from the many collections marketed by practically all great pen brands.
Pen collectors can consult us with regard to exclusive Limited Editions, and anyone in love with writing will find at Kockx a pen of his/her liking within the limits of his/her budget.