Submitted by Europepens on Wed, 07/01/2015 - 03:15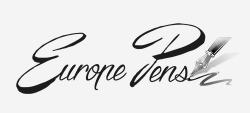 Europepens is an online pen shop with a large variety of writing instruments. You can find limited editions and special editions at incredible prices, with instant shipment after pay. Of course you also can find cheap products on our huge products base, all of them at the best price. We work with brands like Montblanc, S.T. Dupont, Omas, Delta, Parker, Waterman, Montegrappa… and many more.
All our products are new! Never been used!
Don't hesitate and take a look on our website.